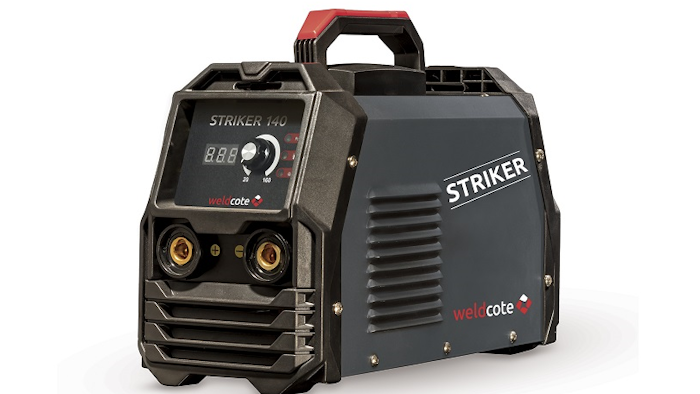 Weldcote (Kings Mountain, NC), a division of Zika Group, introduces its Striker 140 welding inverter for stick welding. The Striker 140 machine is a small, compact, dual voltage (110 volt or 220 volt) single-phase inverter with voltage reduction for direct welding using electrodes of diameters of 1/16" to 1/8". Features include:          
A voltage reduction device (VRD), which reduces the voltage at no-load condition for a safer work environment. It also uses arc force to eliminate electrodes from sticking to the workpiece.

   

An ideal design for use with generators, able to work with a wide range of input voltages, from 98 volts to 265 volts.

   

   

   

   

   

   

A hot start function to provide easy ignition of the welding arc.

A dual voltage which automatically identifies the power grid voltage and operates accordingly with the 110V or 220V adapter that is included. The current is continuously adjustable using the current adjustment knob and the unit has an easy-to-read digital display.
www.weldcotemetals.com, 704-739-4115