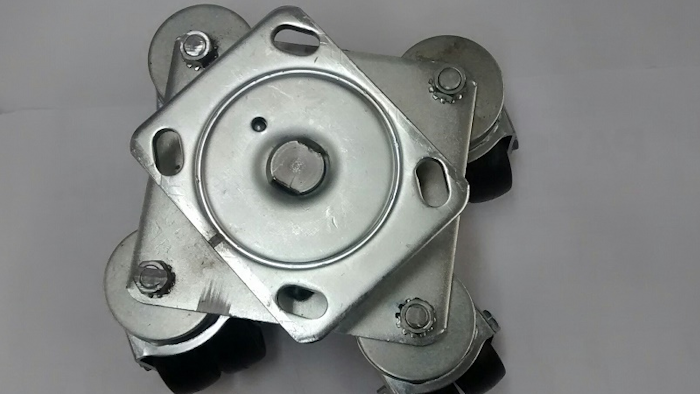 Payson Casters (Gurnee, IL) has announced the addition of the new "Quad Caster," another custom caster innovation, to its lengthy line of casters. Designed with safety in mind, this new caster is available with either soft or hard rubber wheels, with weight capacities of 800 lbs. for the soft wheels and 1,000 lbs. for the hard wheels. Other benefits include:
Low Caster height of 4- 5/16".
5" swivel raceways that offer exceptional swivel pivot.
An optional black, blue, or gray powder coating or custom color powder coated color upon request.
Caster top plates available with various hole patterns for added functionality.
www.paysoncasters.com; 800-323-4552