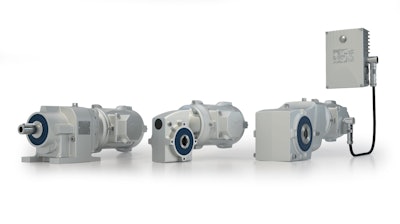 NORD (Waunakee, WI) offers their corrosion-resistant aluminum surface conversion system, NSD TUPH. The line includes the NORDBLOC.1 helical in-line, MINICASE single-stage worm, and 93.1-series two-stage helical-bevel gearboxes with TENV smooth-body motors and a decentralized variable frequency drive. Features of these stainless steel alternatives include:
A lower price.
The aluminum alloy provides the protection food and beverage applications demand.
The NSD TUPH surface conversion is corrosion-resistant and features a base layer seven times harder than standard aluminum alloy.