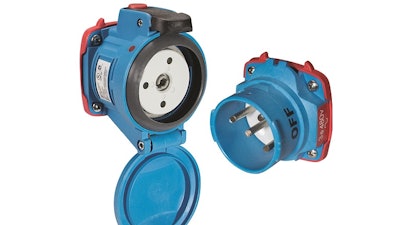 MELTRIC Corporation (Franklin, WI) has increased horsepower ratings on two of its popular 30 amp Switch-Rated plugs and receptacles:
480V three-phase (3Ø) ratings have increased from 10 hp to 15 hp

120V single phase (1Ø) ratings have increased from 1 hp to 2 hp
MELTRIC is increasing horsepower, but not the product pricing. The new ratings deliver additional value to customers by providing larger hp ratings for motors, pumps, and other equipment, without increasing the installation footprint or the need to make an additional spend for higher horsepower devices.
The horsepower ratings of other MELTRIC DSN30 configurations remain unchanged.