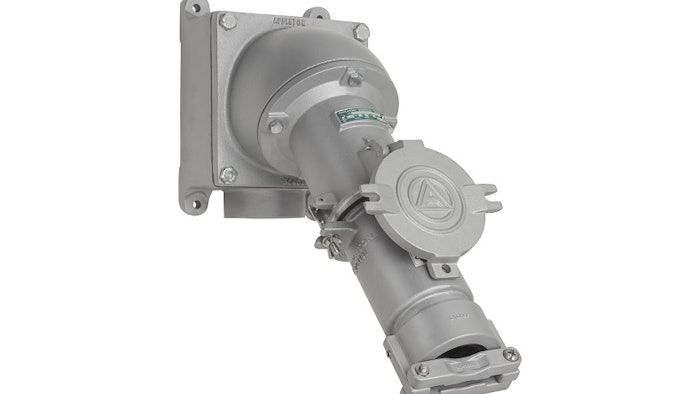 Emerson (Rosemont, IL) has enhanced the Appleton 200 Amp Powertite series of pin-and-sleeve plugs, receptacles and connectors with new features providing faster and easier field assembly, greater environmental protection and improved worker safety. Capable of supplying reliable power to any type of heavy-duty electrical equipment, fixed or portable, the Appleton 200 Amp Powertite series is the next generation of power connection solutions designed to excel in wet, corrosive areas such as shipping docks and ports, land-based drilling rigs, sewage pump and lift stations, backup power generation and cellular relay stations. Specifically:
With the upgrade, the Appleton 200 Amp Powertite series now boasts the fastest field-assembly time in the industry.

It reduces complexity by limiting the total number of components requiring interaction, therefore cutting field assembly time and decreasing the number of hand tools needed for both installation and field maintenance.

The addition of nested Allen slots inside the terminal block allow the terminals to be wired and fastened without disassembly, and funnel-type terminals prevent copper conductors from fraying and requiring repair during insertion.