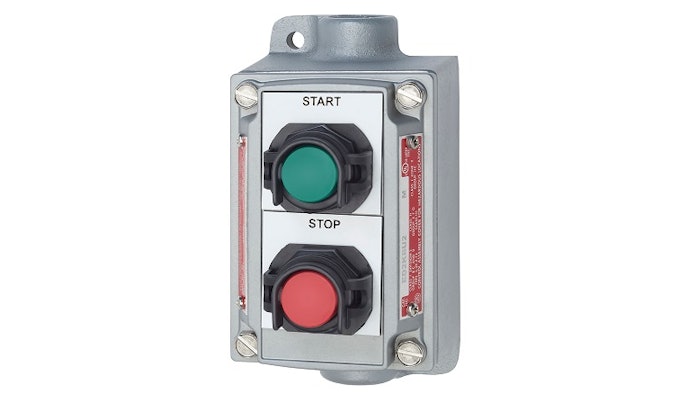 Processing hazardous materials requires reliable power distribution and controls to operate efficiently and supply the world with the important commodities it needs, yet these electrical control devices are challenged by exposure to harsh weather, corrosion, moisture, and other foreign materials. To solve this problem, Emerson (Rosement, IL) has announced its Appleton Contender 4/4X Series control stations and tumbler switches featuring a superior gasketed design offering Type 4, 4X, 12 and IP66 ingress protection. This introduction brings more cost-efficiency, performance, and reliability to oil and gas, wastewater, grain milling, and other processing industries operating in harsh environments including Class I, Division 2 and Zone 2, Class II, and Class III locations. Additionally:
T

he Appleton Contender 4/4X Series utilizes a gasketed cover and devices as well as O-rings supplied on captive stainless steel screws. 

This series comes standard with iron back boxes utilizing the Appleton patented triple-coat finish, in addition to a durable epoxy powder coat finish supplied on device covers and optional aluminum back boxes for Type 4X rating. 

These design enhancements prevent ingress that leads to device failure and component corrosion over time.