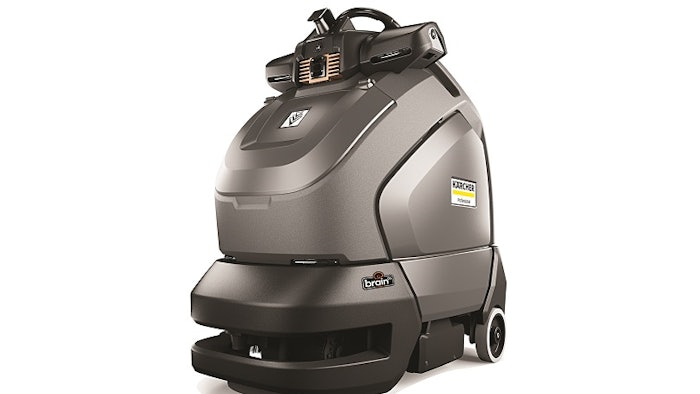 Kärcher (Aurora, CO) has introduced the self-proclaimed first professional autonomous vacuum. The KIRA CV 60/1 is powered by Brain Corporation's ("Brain Corp") BrainOS, a commercially validated software platform for autonomous mobile robots (AMRs) operating in indoor public spaces. KIRA is an acronym for Kärcher Intelligent Robotic Applications, and the CV 60/1 is the first autonomous product to be launched in the United States, with others set to follow in 2022.
KIRA CV 60/1, powered by BrainOS, autonomously navigates obstacles and people safely by using several high optic 3D and 2D cameras and Lidar sensors to constantly scan and adapt to the environment, recalculating routes as obstacles are detected. Workers, without any technical background, can easily manage the machines thanks to its intuitive interface and teaching methodologies: Teach & Repeat and Area Fill. This results in improved cleaning consistency and coverage, allowing workers to focus on higher value tasks and businesses to see a valuable return on investment (ROI). Given labor shortages companies are facing today, now is the opportune time for businesses to consider adding robotic solutions as productive members of their cleaning team.
The KIRA CV 60/1, designed for operator comfort, visibility and usability, can be operated both autonomously for cleaning large floor spaces, or manually for quick spot cleaning.
www.karcher.com/us, 303-738-2400