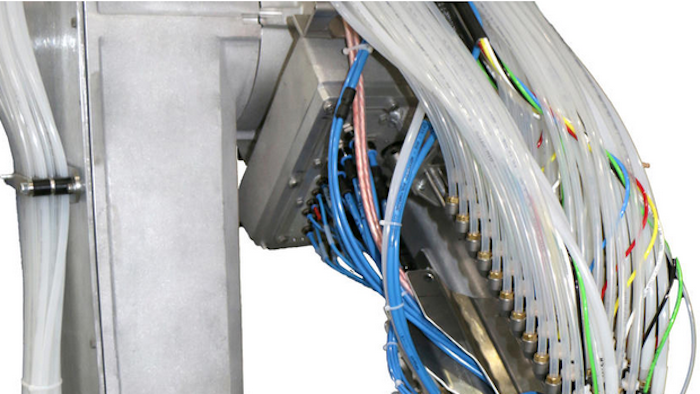 SAMES KREMLIN (Plymouth, MI) announces the release of the new UPside CCV Color Change Block. The UPside CCV is the universal robotic color change block that contains a compact and modular design which provides several solutions to integrate onto robotic arms. Benefits and features include:
Stainless steel modules.

New UPvalve.

Compact fittings.
Oriented hoses for easy integration.

Integrated regulator.​
A lightweight and compact design allowing for more colors in the robot arm and more paint savings.
Easy maintenance and cleaning.
Flexible assembly.
www.sames-kremlin.com; 800-573-5554