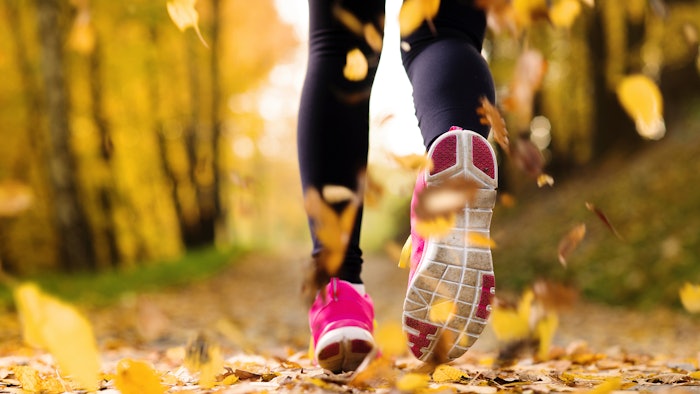 PROVIDENCE, R.I. (AP) — Crafting the latest trends in global footwear used to be the pride of U.S. shoe industry workers, but most of those jobs left long ago for Asia. Now, the American sneaker factory could be coming back — with robots doing most of the work.
Reebok said Monday it plans to open a new high-tech laboratory in Rhode Island to make sneakers by pouring liquid plastic. "Our idea was, if the U.S. is where the innovation is, let's make the product that's the most innovative here as opposed to overseas," said Bill McInnis, who holds the job of "head of future" for the sportswear company, based in Canton, Massachusetts.
Cheaper labor costs drove athletic shoe production to Asia in the 1970s, but it's beginning to regain a foothold in the United States. The reasons include rising production costs as China's middle class grows; technological innovations helping to automate a historically labor-intensive craft; and a desire to get sneakers made closer to where they're bought.
"Brands want to move closer to the U.S. to get products to market faster," said Matt Powell, a sports industry analyst with The NPD Group. "Today when you make a shoe in Asia, it spends months on an ocean freighter."
Germany's Adidas AG, which bought Reebok in 2005, is opening its first U.S. factory in Georgia next year, and another in Germany. The factory, near Atlanta in Cherokee County, will be mostly automated but employ at least 150 people.
Baltimore-based Under Armour Inc. this year opened a new design and manufacturing center in its home city to develop its footwear and apparel lines, and even Oregon-based athletic giant Nike Inc., a symbol of the outsourcing trend, has recently talked of establishing more of a North American manufacturing presence.
Some never left, such as Boston-based New Balance Athletic Shoe Inc., which makes its sneakers in Massachusetts and Maine, and smaller companies that Powell said have long made New England the country's historic shoe industry hub.
McInnis said 100 percent of Reebok's products are made in Asian countries such as China, Vietnam and Taiwan, but that could change if the company's Rhode Island experiment succeeds.
He described the new Burrillville, Rhode Island, facility as a "small-batch" factory that will make thousands of shoes, as opposed to the hundreds of thousands made in Asian plants. Among its most important goals is to accelerate the shoe-molding process, which can be painstaking, labor-intensive and costly.
McInnis, a former NASA engineer, said an industrial robot will draw ribbons of liquid that quickly harden into an outsole. The lab is scheduled to open early next year as a partnership with footwear plastics company The AF Group Inc., which is headquartered in nearby Lincoln and employs about 150 people in the state.
"This equipment is all programmable, so you can basically change from one type of design process to another on the fly," said Keith Lonergan, AF Group's president. "The manufacturing process could be regionalized. If you're selling them in New England, you could make them in New England."
Reebok's experiment is likely to serve a niche market for now, but it's among several technological advancements that could reduce the need for foreign suppliers over time, said Matt Priest, president of the Footwear Distributors and Retailers of America. Other advancements include 3D printers, which some companies are now using to produce shoe components such as soles and flanks.