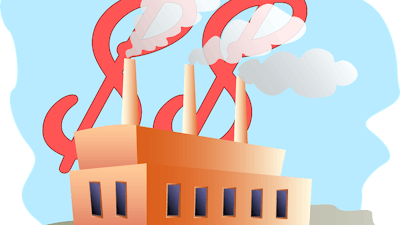 The Institute of Supply Management has unveiled their Purchasing Manager's Index report for April. Highlights included:
Economic activity in the manufacturing sector expanded in April for the second consecutive month, coming in at 50.8 percent – a decrease of one percent from the previous month.
The overall economy grew for the 83rd consecutive month.
The New Orders Index registered 55.8 percent, a decrease of 2.5 percent from March. New Orders grew for the fourth consecutive month.
The Production Index registered 54.2 percent, a 1.1 percent decrease. However, an index above 51.3 signifies growth. April was the fourth consecutive month where production also increased.
The Employment Index registered 49.2 percent, 1.1 percent higher than a month prior. Industries showing a decrease in employment included petroleum and coal products, electrical equipment, appliances and components, fabricated metal products and transportation equipment.
The delivery performance of suppliers to manufacturing organizations was faster in April as the Supplier Deliveries Index registered 49.1 percent, which is 1.1 percent lower than the 50.2 percent reported for March. A reading below 50 percent indicates faster deliveries.
Inventories of raw materials registered 45.5 percent, a decrease of 1.5 percent, indicating raw materials inventories contracted in April for the 10th consecutive month.
The Prices Index registered 59 percent, an increase of 7.5 percentage points from March, indicating higher raw materials prices for the second consecutive month.
The Customers' Inventories Index registered 46 percent in April, which is a decrease of three percent when compared to March, indicating that customers' inventories are too low for the third consecutive month
15 of the 18 industries which are reported upon saw an increase in new orders in April (up from 13 in March), and 15 of the 18 reported an increase in production in April (up from 12 in March).
Among those industries showing growth: paper products, plastics and rubber, primary metals, fabricated metal products, chemical products, machinery, computer and electronic products and food, beverage and tobacco products.
Among those industries reporting contraction were petroleum and coal products and transportation equipment.
Commodities that increased in price included aluminum, steel and diesel and related byproducts like ethylene and plastic resins.
Copper was identified as a key commodity that decreased in price.

For a more in-depth look at the report, click here.