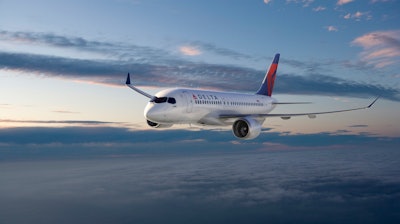 MONTREAL (AP) — Canadian plane maker Bombardier has received a major boost from Delta Air Lines, which has placed a firm order for 75 CS100 aircraft with options for an additional 50 more in what would be the largest order for the Montreal company's troubled CSeries passenger jet program.
Based on the list price, Bombardier said Thursday's firm order is valued at approximately US$5.6 billion. Delivery is expected in 2018.
Bombardier is banking on its CSeries planes to revive its flagging fortunes. Canada's federal government is considering a request for $1 billion in funding for one of Canada's biggest global competitors.
Bombardier employs more than 70,000 people around the world and exports roughly 95 percent of its products. Earlier this year, the company announced it was cutting 7,000 jobs over two years.