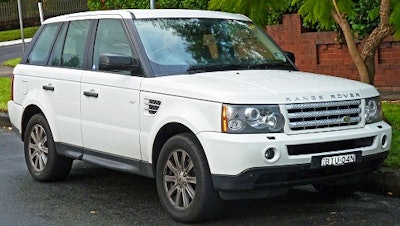 Wikipedia
HONG KONG (AP) — New car sales in China rose by more than 9 percent last month as strong demand for SUVs offset a decline in sales of sedans, an industry group reported Friday.
Sales of cars, SUVs and minivans in the world's biggest auto market totaled 2.23 million vehicles in January, up 9.3 percent from a year earlier, according to figures from the China Association of Automobile Manufacturers.
Total vehicle sales last month, including buses and trucks, rose 7.1 percent to 2.45 million.
Chinese auto sales were hit by an unexpectedly sharp contraction in the summer but government tax cuts on small-engine vehicles have helped sales rebound since then. The strongest demand is for cheap sport utility vehicles by Chinese brands, which is helping them claw market share away from long-dominant foreign brands such as Volkswagen and General Motors.
Sales of sport utility vehicles jumped 60.5 percent to 784,900 while the number of basic passenger cars sold dropped 9 percent to 1.1 million, the association said.
Chinese-brand auto sales rose 16.6 percent from the year before to just over 1 million.
The data is likely to be distorted by the Lunar New Year, with car buyers moving up their purchases before dealerships shut for the weeklong holiday, which this year fell in February.
"Normally it is always good in the beginning of the year" for auto sales, said Zhang Xin of Guotai Jun'an Securities in Beijing. "People get their annual bonus and the long vacation encourages their purchases," he said.
Zhang said he would wait for more data before making a judgment on the longer-term trend in sales.
Among individual brands, Ford Motor Co. sales rose 36 percent last month to 130,832 vehicles thanks to strong demand for its SUVs lineup as well as Mondeo and Escort models. BMW AG reported that Chinese deliveries rose 8.4 percent to 43,441.
Growth in China's auto sales has waned since peaking at 45 percent growth in 2009 but remains high compared with developed markets. Last year sales rose 18.3 percent to 21.1 million.