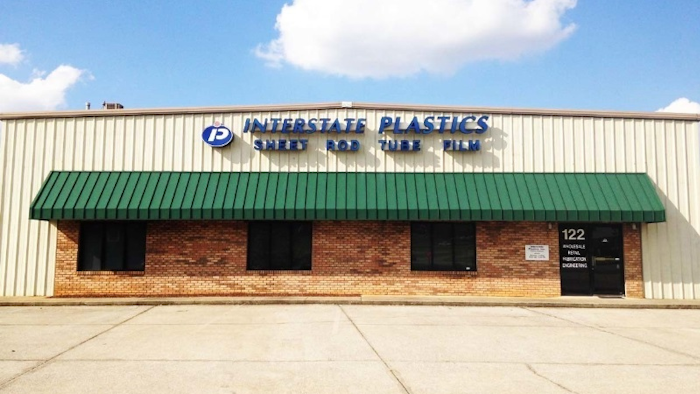 Interstate Plastics
Interstate Plastics has announced a restructuring of its Birmingham, Alabama branches, effective September 5, 2016.
The move is designed to increase logistic efficiency and customer responsiveness by combining machining and inventory functions in a single location.

Birmingham operations are currently divided into two locations; an inventory location stocking of a wide range of niche and commodity plastics including ABS, Acetal, Acrylic, HDPE, Marine Board, UHMW and other performance plastics, and a machining location specializing in value added services including routing, beveling, counter sunk holes, hole drilling, and other custom machining and fabrication processes.
"The new space will allow Interstate Plastics to get all operations under one roof, as well as provide a more convenient location to service its customers," said Cole Klokkevold, Interstate Plastics CEO in a press release. 
The new Birmingham location will continue to service markets throughout Alabama, Mississippi, Tennessee, Georgia, Florida, and South Carolina.
Interstate Plastics expects approximately seven to nine weeks of renovation on the new location, and will announce the address later this month.