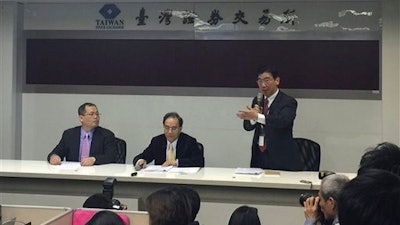 AP file
BEIJING (AP) — Japan's Sharp Corp. says its proposed acquisition by the Taiwanese company that assembles Apple's iPhones will go ahead soon after Chinese anti-monopoly officials gave their approval, clearing the last regulatory obstacle.
A share issue to complete the $3.5 billion acquisition by Taiwan's Foxconn will take place "as soon as possible," Sharp said in a statement.
"All examinations by the competition authorities of the relevant countries have been completed" following approval by Beijing, the company said.
Foxconn agreed in March to acquire Sharp and said it plans to turn around the legendary but struggling Japanese brand.
It was the first foreign takeover of a major Japanese electronics producer.