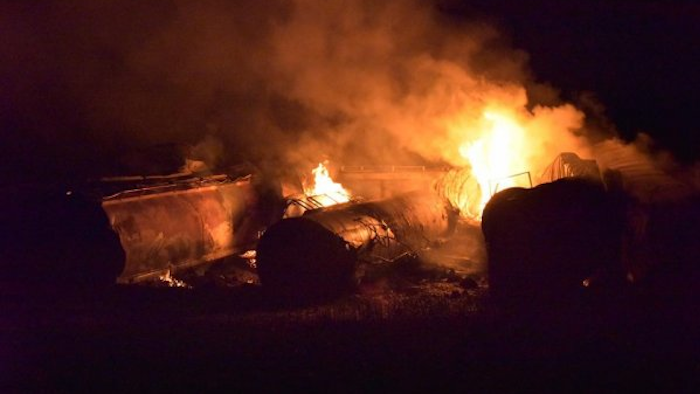 Indiana State Police
PRINCETON, Ind. (AP) — A freight train derailed and several train cars caught fire in southwest Indiana, forcing the mandatory evacuation of nearby homes and businesses. 
The Gibson County Sheriff's Office says in a statement the train derailed Sunday evening about 2,100 feet west of a trailer park in Princeton, about 150 miles southwest of Indianapolis. The department says several people reported an explosion. 
No injuries have been reported. An image posted on Twitter by state police showed the fire burning Monday morning. Rail operator CSX says preliminary reports show a rail car leaked propane. It says the train had two locomotives, 89 loaded railcars and nine empty railcars. 
The derailment's cause is under investigation. First responders went door-to-door to evacuate people within a 1-mile radius of the derailment.