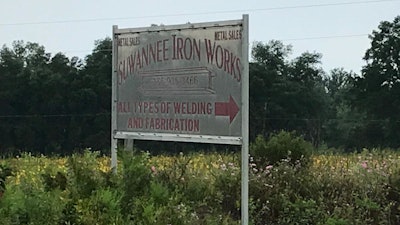 WTXL
O'BRIEN, Fla. (AP) — Florida authorities have identified the worker killed in an explosion at an iron working plant.
Suwanee County fire officials say 32-year-old Andrew James Reynolds died in the Wednesday morning explosion at the Suwanee Iron Works.
Fire Chief James Sommers told reporters that a welding bottle holding pressurized gas exploded. The death is being investigated by the Suwanee County Sheriff's Office, state officials and the U.S. Occupational Safety and Health Administration.
Company officials declined comment.
The plant is in O'Brien, a town about 50 miles northwest of Gainesville.
Update: According to WCTC, first responders found a metal frame structure that had suffered an explosion with no active fire.
The pressurized gas included a mix of nitrogen, propane and butane. About 50 other bottles were in the area, but none of them ruptured.
According to the owner of the company, it has never before experienced such a tragic accident.