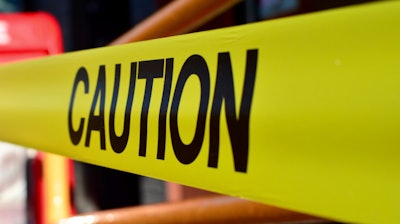 MANSFIELD, Texas (AP) — A large fire has erupted at a chemical recycling plant near Fort Worth and residents in the area have been told to remain in their homes with doors and windows closed.
The fire began early Friday at Clean Solvent Recycling in Mansfield, southeast of Fort Worth.
An acrid smell filled the area but authorities say the fumes are not harmful to people. Officials say the fire isn't threatening homes or other structures so they intend to let it burn out on its own.
Some neighbors told KDFW-TV that at one point they heard a series of explosions.
There are no reports of injuries and it's not clear how the fire started.
The company recycles various waste materials, including paint and paint thinning products.