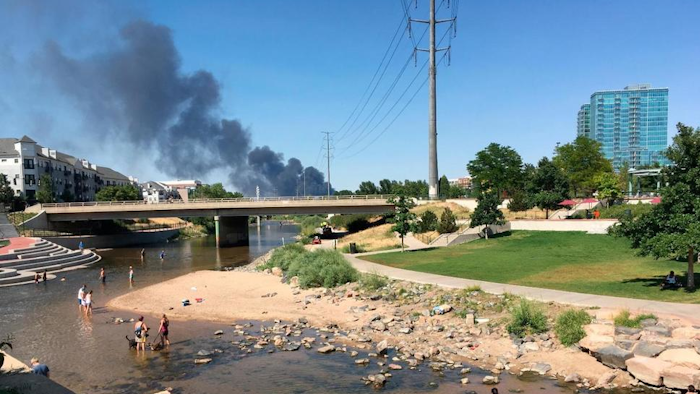 AP Photo/Colleen Slevin
DENVER (AP) — Firefighters are battling a large blaze at a metal recycling facility just north of downtown Denver that sent up a large, black plume of smoke that could be seen for miles.
Fire crews from Denver and Adams County responded to the fire, which was reported at EVRAZ Recycling on Tuesday afternoon. Adams County Fire tweeted video showing a firefighter on top of an engine ladder spraying water on a large scrap pile topped by flames dozens of feet high.
KMGH-TV reports EVRAZ officials say all of the company's employees are safe and accounted for, and the fire is contained to the scrap pile.
Investigators have not said what caused the blaze.