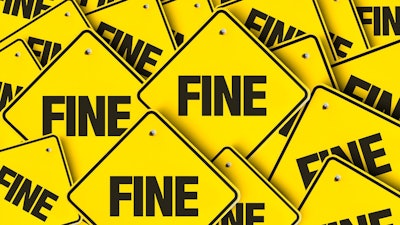 iStock
CHARLESTON, Tenn. (AP) — Tennessee regulators have fined a chemical plant $25,000 for an explosion that shut down an interstate and put several schools on lockdown.
WRCB-TV reported Friday that the Tennessee Occupational Safety and Health Administration cited Wacker Chemie for seven violations stemming from the explosion at its Bradley County plant in September. The report says a broken cylinder fractured, releasing hydrogen that caught fire.
The cited violations range from improper training to failing to follow good engineering practices. A week before the explosion, five employees had been hospitalized for chemical exposure, resulting in a separate $20,000 fine.
A company statement says they're still working to reopen the plant, but are confident that it'll reopen safely.