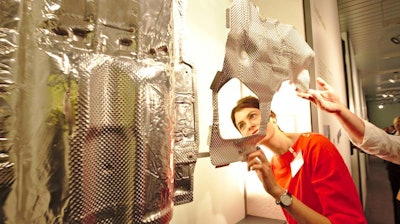 Autoneum
JEFFERSONVILLE, Ind. (AP) — The Clark County coroner and the Occupational Safety and Health Administration are investigating the death of a worker at a southern Indiana auto parts manufacturing plant.
The coroner's office says 44-year-old Melissa Stephens suffered multiple blunt force trauma in an accident involving a machine Saturday night at the Autoneum North America plant in Jeffersonville.
The Swiss-based company released a statement confirming the death and saying it has begun an internal investigation. It says it is committed to the highest local and international occupational health and safety standards.
Autoneum's Toledo, Ohio, plant was fined nearly $570,000 in May following the amputation of an employee's hand, wrist and part of his forearm. It was cited for three "willful violations," meaning the company was aware of them, and two repeated violations.