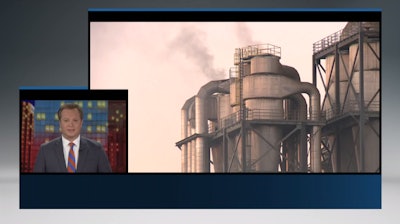 WFMY News 2
According to North Carolina local news station WFMY News 2, a worker injured in an explosion at a plant in Mount Gilead has died.
Mohawk Industries, Inc., a reconstituted wood products manufacturer, announced Tuesday that an explosion at its plant had seriously injured two workers. The company has since confirmed that its employee Seedy Bah died around 2:30 a.m. Wednesday from his injuries. According to the article, Mohawk Industries said the other employee that was injured, Raymond Thompson, is still hospitalized.
The Ashbroro, NC Courier-Tribune said the explosion took place at approximately 3pm on Tuesday, and four fire departments were needed, working in shifts to extinguish the blaze. The state DOL's Occupational Safety and Health (OSH) Division is conducting an investigation, but so far no cause of the fire has yet been determined.