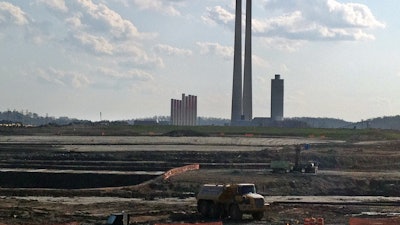 Flickr
CHARLESTON, W.Va. (AP) — Authorities say a worker took a fatal fall at a West Virginia mine owned by Gov. Jim Justice.
Patrick Graham is vice president for Southern Coal Corp. He says a worker at the company's Bishop Preparation plant in McDowell County died about 10:30 p.m. Monday.
Graham says both the company and mine safety agencies are investigating to determine exactly what happened.
The West Virginia Office of Miners' Health, Safety and Training says 43-year-old Jason Kenneth Matthews of Bluefield, Virginia, was killed in the incident.
Justice issued a statement Tuesday asking West Virginians to pray for the lost miner and his family.
The Justice administration has said that the new governor established a trust to run his businesses while he's in office.