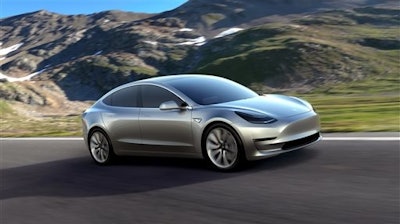 Tesla Motors
DETROIT (AP) — Federal safety investigators are asking electric car maker Tesla Motors for details on how its Autopilot system works and why it failed to detect another vehicle in a Florida crash.
The National Highway Traffic Safety Administration also requests in a letter to Tesla data on all crashes that happened because its system did not work as expected.
The agency is investigating the May 7 crash in Williston, Florida, that killed 40-year-old Joshua Brown, of Canton, Ohio. Tesla says the cameras on his Model S sedan failed to distinguish the white side of a turning tractor-trailer from a brightly lit sky and didn't automatically brake.
The agency gave Tesla until Aug. 26 to fully comply with its request. The company faces penalties of up to $105 million if it doesn't comply.