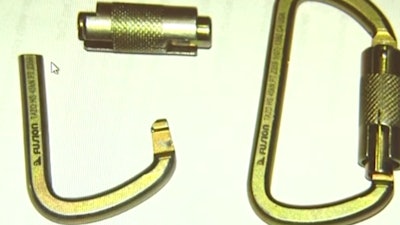 WPRI, YouTube
PROVIDENCE, R.I. (AP) — Eight acrobats who plunged to the ground during a Ringling Bros. and Barnum & Bailey Circus act in 2014 are suing the company that manages the Rhode Island arena where it happened.
The Providence Journal reports the women sued Wednesday in a Providence Superior Court against SMG, a Pennsylvania-based company that oversees the Dunkin' Donuts Center in Providence, and the Rhode Island Convention Center Authority, which owns the arena.
The acrobats were injured during a performance in May 2014 when a clip that was suspending them in the air broke.
The suit claims the act wasn't designed or evaluated for safety by professional engineers and was in violation of industry standards for rigging safety.
Convention center officials did not immediately respond to a message left before business hours Thursday.