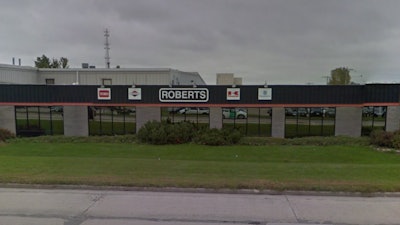 Google Earth
This Fourth of July was a solemn day for the family of a 17-year-old man who died on Monday after he was critically injured at GD Roberts Manufacturing, a Columbus, WI-based design and manufacturing company.
According to the Beaver Dam Daily Citizen, Dusty Babcock died Saturday night, five days after fire personnel used the jaws of life to remove him from a machine.
Around 9:30 p.m. on June 27, 2016, according to the report, he was cleaning out scrap metal pieces under a laser cutter when the machine turned on and pinned him.
Local news website Channel 3000, reports that medical personnel were able to revive Babcock before he was taken via Med Flight to a local hospital, where he succumbed to his injuries.
The U.S. Department of Labor's Occupational Safety & Health Administration (OSHA) and the local police are currently investigating the incident, but as noted in the Daily Citizen:
Under child labor provisions of the Fair Labor Standards Act, a 17-year-old isn't allowed to operate certain power driven machinery. The DOL said it believes the worker, who was employed as a general laborer, had been working at the machine shop for about a month.
The investigation is ongoing.