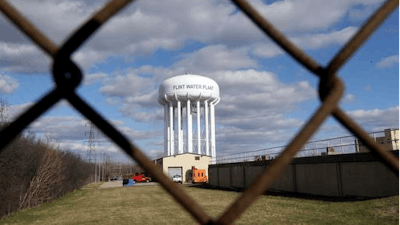 AP
Scientists say municipal water in Flint, Michigan, has gotten much better in recent months and is safe for handwashing, showering and bathing.
A team led by engineering professor Marc Edwards of Virginia Tech provided an update Tuesday on results of sampling from homes and buildings in the city, where the water became tainted with lead and other pollutants after officials switched the source from Detroit's system to the Flint River in 2014. Flint resumed using Detroit water last October.
Scientists say byproducts from disinfecting agents such as chlorine are at normal levels in Flint. A filter should still be used for drinking and food preparation.
A group founded by actor Mark Ruffalo has questioned the water's suitability for personal cleanliness. Edwards says the well-intentioned group was spreading a false alarm.