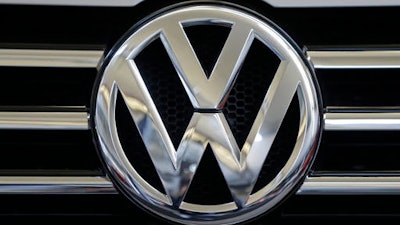 SAN FRANCISCO (AP) — A federal judge is set to get an update on ongoing settlement talks in the Volkswagen emissions cheating scandal after announcing a tentative deal last month for nearly half a million polluting Volkswagens in the U.S.
Attorneys for Volkswagen and Volkswagen owners filed an agenda for Tuesday's hearing before Senior U.S. District Court Judge Charles Breyer that includes a report on discussions over roughly 482,000 Volkswagens with 2-liter, four-cylinder diesel engines.
The agenda does not indicate whether the parties have reached agreement on more terms that will be disclosed in court. Breyer has put the attorneys under a gag order that prevents them from discussing the settlement talks.
He announced a tentative deal last month that would give the owners of nearly half a million Volkswagens the option of selling their vehicles back to the company or getting them repaired. But many questions remain unanswered, including how much money owners can expect in a buyback and how much additional compensation beyond repairs and buybacks they'll receive.
Breyer set a June 21 deadline for attorneys from the U.S. Justice Department and for Volkswagen owners to file additional paperwork about the tentative agreement.
The deal that was announced did not cover Volkswagen, Audi and Porsche diesel vehicles with 3-liter, six-cylinder engines — an additional 90,000 or so vehicles. It also did not cover potential fines and penalties.
The scandal erupted in September when it was learned that the German automaker had fitted many of its cars with software to fool emissions tests and had put dirty vehicles on the road. Car owners and the Justice Department sued.