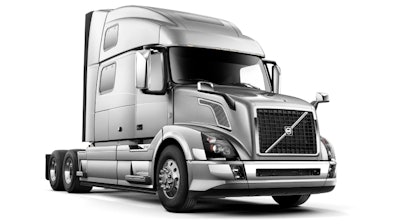 The government is ordering federal and state inspectors to remove certain Volvo tractor trucks from the road because of a steering wheel defect that can cause a complete loss of control of the vehicle.
The Department of Transportation says that because about 20,000 of the trucks are missing a pin that holds the steering shaft together, the shaft can come apart while the vehicle is in use. The trucks are Volvo VNL, VNX and VNM models made between May 11, 2015 and March 8, 2016.
DOT officials say about half the vehicles have received temporary repairs or removed from the road thus far.
Roadside inspectors who find such trucks in use have been told to immediately order them off the road unless they've already been repaired.