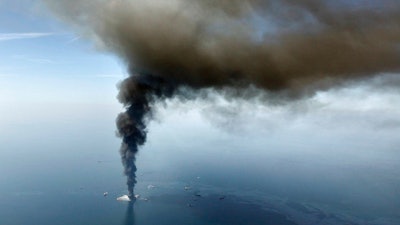 AP Photo/Gerald Herbert, File
GALVESTON, Texas (AP) — Officials say more than $100 million from a settlement after the 2010 Deepwater Horizon oil spill in the Gulf of Mexico has been spent on restoring Texas coastal habitat.
The Houston Chronicle reports details were announced Monday night during a public meeting in Galveston. Trustees of the Texas Implementation Group offered the update on how the overall $238 million in damages were being spent.
The money comes from a 2016 settlement with BP, which leased the Deepwater Horizon rig that exploded in April 2010. The accident killed 11 workers and dumped millions of barrels of oil into the Gulf.
Texas funds so far have been used to restore sea turtle, bird, and oyster coastal and wetland habitats, plus recreational improvements such as artificial reefs for fishing and diving.