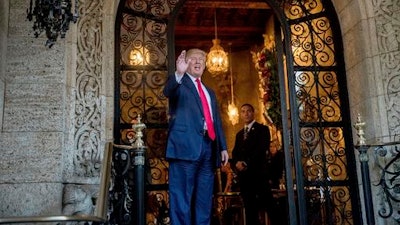 AP Photo/Andrew Harnik
WASHINGTON (AP) — President-elect Donald Trump is using Twitter to pit two major military contractors against each other, inviting Boeing to "price-out" its F-18 fighter jet to compete with Lockheed Martin's F-35 fighter.
Trump tweeted Thursday evening, "Based on the tremendous cost and cost overruns of the Lockheed Martin F-35, I have asked Boeing to price-out a comparable F-18 Super Hornet!"
Trump met Wednesday with the CEOs of Boeing and Lockheed Martin. Following the meetings, both CEOs said they had discussed lowering costs.
Since winning the election, Trump has complained about the cost of Boeing's work on two new Air Force One planes and Lockheed's contract for F-35s.