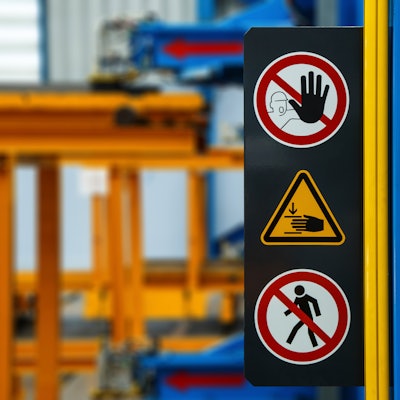 Federal inspectors conducting a monitoring inspection found workers still exposed to falls and machine hazards at a Massillon, OH steel mill operated by Republic Steel, despite the company's promise to address safety hazards at its U.S. steel manufacturing sites. The company is one of the nation's leading suppliers for steel used for axles, drive-train assemblies, suspension and other critical vehicle components, as well as industrial equipment.
On April 26, the U.S. Department of Labor's Occupational Safety and Health Administration issued five repeated safety citations to the company after an Oct. 29, 2015, inspection and subsequent investigation. OSHA has proposed penalties of $121,000 as a result.
In 2014, Republic Steel pledged to address safety and health violations at all its U.S. facilities in a corporate settlement with OSHA. The agreement included the company's Ohio facilities in Massillon, Lorain and Canton and Blasdell, New York.
"Republic Steel has made a significant investment in workplace safety and health programs in recent years, but the company continues to fall short in instilling a culture of safety and fixing all the safety discrepancies in its aging mills," said Howard Eberts, OSHA's area director in Cleveland. "Steel manufacturing is a high-hazard industry where safety must be a priority. OSHA will continue to monitor working conditions at all Republic Steel mills."
At the Massillon mill inspectors found the employer:
Failed to provide guard rails on open-sided platforms to prevent falls.
Did not power down equipment prior to service and maintenance.
Failed to follow machine safety procedures such as guards and locks to prevent sudden operation during service and maintenance.
Allowed machines to operate without adequate guarding.
Permitted sprocket wheels and chains to be left exposed.
The company was previously cited for these violations in 2014 at the same facility.
Based in Canton, the company has annual sales exceeding $1 billion and is North America's leading supplier of special bar quality steel, a highly engineered product. The company has 15 business days from receipt of its citations and penalties to comply, request an informal conference with OSHA's area director, or contest the findings before the independent Occupational Safety and Health Review Commission.