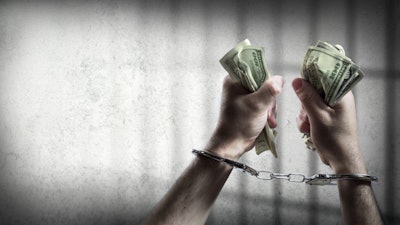 COVINGTON, Ky. (AP) — A former automotive parts executive has been sentenced to 18 months in prison for conspiring to fix prices and rig bids for the sale of sealing products to automakers.
Keiji Kyomoto pleaded guilty Wednesday in a federal court in Kentucky to a single-count indictment charging him with bid rigging and price fixing.
Kyomoto was indicted last October in the conspiracy involving body sealing products sold to Honda Motor Co. and Toyota Motor Corp.
The Justice Department says the products included body-side opening seals, door-side weather stripping and trunk lids.
Kyomoto is a former executive of an automotive body sealing products supplier based in Hiroshima, Japan, and former president of its U.S. joint venture.
As part of his plea agreement, Kyomoto agreed to pay a $20,000 fine.