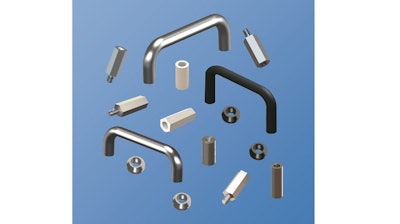 Keystone has launched a user-friendly, interactive Part Builder system that allows users to quickly identify requirements from a selection of standoffs, spacers and handle parts.
Visitors can select from a variety of product attributes (length, O.D., thread size, material, etc.) to locate specific part numbers and/or specifications and immediately elect to submit selected requirements for sampling or quotation.
Users also have access to specifications, 2D and 3D product drawings on all standard products.
Additional informational links on the website include a complete M65 Product Catalog in PDF format and global distribution network listing.
For more information, visit www.keyelco.com.