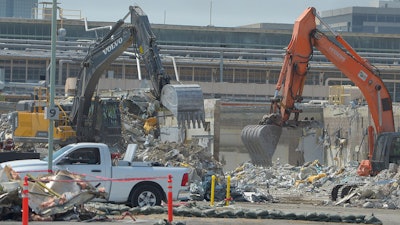 John McCoy, So Cal News Group
LOS ANGELES (AP) — A Los Angeles plant that built some of the world's mightiest rocket engines is being demolished.
The Los Angeles Daily News says for the past week, crews have been ripping down the Rocketdyne Propulsion & Power plant in Canoga Park.
The 61-year-old plant designed and built engines for the Mercury and Gemini space missions, the Apollo moon missions and 135 space shuttle missions.
It was shut down by Aerojet Rocketdyne a few years ago.
The current owners plan to turn the 46-acre complex into an urban neighborhood of offices, hotels, shops and up to 4,000 homes.
Demolition and cleanup could take up to a year.