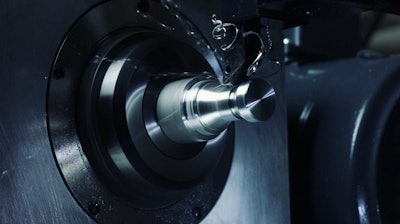 Tormach
The RapidTurn is a new accessory from Tormach (Waunakee, WI) that adds turning capabilities to the PCNC 1100 and PCNC 770 personal CNC mills. 
In the above video, you get a closeup look at it machining a chess rook out of 7075-T6 aluminum. 
RapidTurn runs on PathPilot, the company's CNC machine control system that is designed for CNC machinists of all experience levels.
For more information, visit http://torma.ch/z.