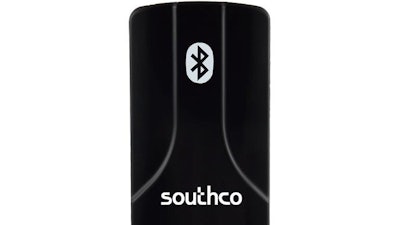 Southco
As varied as their diverse range of applications, modern access solutions are increasingly making use of electronics to ensure optimal convenience and reliability. The team at Southco offers intelligent options, allowing clients to transition from standard mechanical key access to electronic access solutions (EAS).
For years, Assembly Fasteners, Inc. (AFI) has been producing engineered mechanical locks and latches; now, we're employing our knowledge of high-tech electronic actuation, offering industry-leading remote-controlled and custom monitored access systems. The AFI team partners with industry-leading providers around the world. Southco is just one of our trusted partners.
Southco solutions are specifically crafted to:
Adhere to strict physical security requirements and sensitive spaces.

Offer straightforward, simplified access control and credential management beyond the traditional, manual, lock-and-key solutions.

Provide scalable, easily managed access control and setup by utilizing Bluetooth wireless and cloud-based solutions instead of relying exclusively on traditional hard wiring.

Avoid common tech roadblocks; complex network security and IT setups are actively taken into account throughout the design process.
Bluetooth Options
Southco's Bluetooth EAS products are wireless solutions that provide a simple, user-friendly solution for physically securing data center cabinets, allowing for remote access and negating the need for expensive network connections. Users can either use a smartphone or existing RFID access credentials for control.
Providing simplified, streamlined audit trail monitoring and credential management, Bluetooth controllers allow for optimal security and reliability. Data center managers can easily control access, protect data, and ensure compliance with strict data protection standards.
Cross-Industry Solutions
Southco works to provide dependable access solutions across various applications, from car hoods to server racks.
Automotive
Rotary latch systems offer both reliability and effectiveness for remote operation of compartments, hoods, engine covers, and even interior and exterior doors. The remote opening of car hoods, for instance, is easily enabled by innovative access technologies. Such systems offer easy operation, straightforward ergonomics, and simple security with push-to-close convenience.
In particular, automotive applications frequently utilize two-stage latch systems for insurance against false latching. This ensures safety for the end user even when a car door or compartment doesn't close completely.
Aviation & Aerospace
The aviation industry must provide high-value, high-security travel experiences utilizing low-cost, lightweight manufacturing processes. Through the use of lightweight modern composites and innovative designs, Southco solutions reduce structural weight while still offering reliable performance.
Quarter-turn fasteners, in particular, are frequently used for demanding aerospace applications. Developed in the 1940s, these reliable fasteners are still used by most major airlines today to ensure reliability and safety of aircraft equipment.
In addition, Southco works to establish standardized mechanisms that, once tooled up, can utilize a single universal design across multiple aircraft platforms. This maximizes the value of a product's validation process, providing a convenient, universal solution for our clients.
Computer Hardware, Data Centers, and Electronics
The traditional solutions used to secure server racks, including standard lock-and-key methods, have quietly evolved with modern technology. Mechanical combination locks with a series of key codes, for instance, are an increasingly popular choice for electronic applications.
Intelligent electromechanical locks are also widely used, offering optimal security and reliability.
To learn more about our selection of fasteners, latches, and hinges, visit the Southco brand page, or discuss your next project with our in-house experts today.