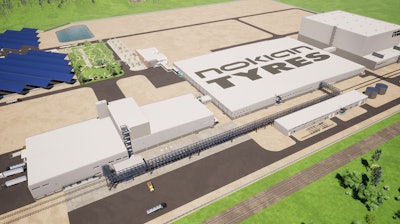 Nokian Tyres
Finland-based tire manufacturer Nokian Tylers on Wednesday celebrated the official opening of a new production factory in Dayton, TN, marking its first such facility in North America.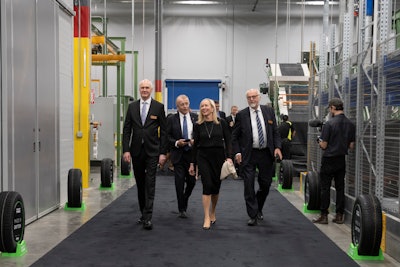 The company describes the 830,000-square-foot complex as one of the most advanced tire production facilities in the industry, and that it will produce approximately 4 million tires per year once it reaches full capacity. At that state, the company will employ up to 400 workers at the factory. The plant is currently in the trial production stage and will be ready to make tires for commercial use in early 2020. Nokian Tyers broke ground on the site in September 2017, and also opened a new North American headquarters office in Nashville, TN last year.
Dayton is now the company's third overall production factory, and will be key to the company completing its goal to double its North American sales in five years.
Founded and headquartered in Finland, Nokian Tyres notes its achievements including inventing the winter and all-weather tires. It continues to make products in all major passenger segments, including the all-season tire market, at its other facilities in Finland and Russia.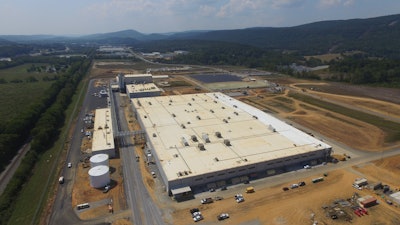 At the Dayton factory, the company aims to fill expanding North American demand and seize on opportunities in the all-season and all-weather markets.
Nokian Tyres said it chose the Dayton site after an exhaustive nationwide selection process, with key factors included the area's logistical convenience, wide array of skilled workers and state and local support. The company said more than 1,000 candidates applied to join the 60-member launch team earlier this year.
"The grand opening of the Dayton Factory is a key milestone in our growth journey," said Nokian Tyres President and CEO Hille Korhonen. "Our hard-working multinational team has brought our company's vision to life through relentless teamwork, and we're eager to celebrate their accomplishment. The North American factory provides a premium relationship with our customers by making safe, sustainable products that are tailored to the needs of North American consumers."
On the sustainability front, Nokian Tyres said solar panels installed in the Dayton facility parking lot will generate 3 megawatts of electricity to be used at the factory, and the company will recycle excess materials that result from production.
The company said alongside opening the production facility, it continues work on two other areas — a highly automated warehouse that will store as many as 600,000 tires, as well as an administration building that will include offices, meeting spaces and areas devoted to employee wellness.