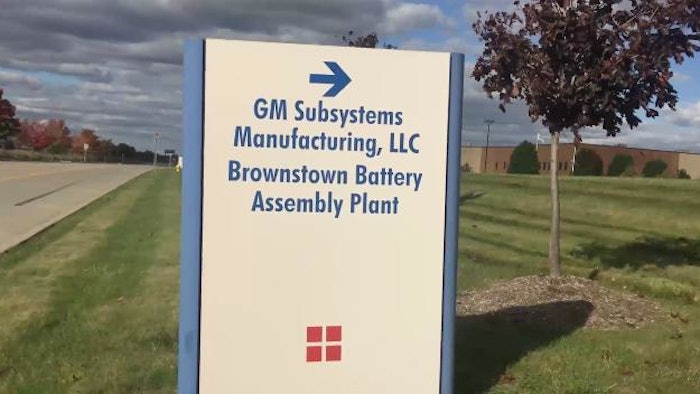 GM
General Motors is cutting 50 jobs at a Detroit-area plant that produced batteries for the Chevy Volt.
According to a report from Reuters, GM will cut 37 hourly jobs and 13 salaried positions at its Brownstown Battery plant in February.  
According to the company's website, the plant has 116 employees.  
Last month, GM announced that it was ending production of the Chevrolet Volt plug-in hybrid in 2019.  
According to Reuters, the Brownstown plant also assembles lithium-ion batteries for other vehicles on the chopping block, including a hybrid electric Buick LaCrosse.