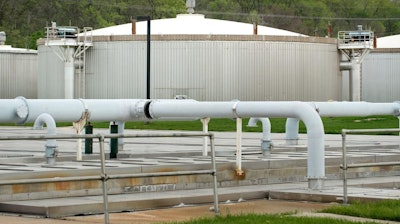 SOUTH SIOUX CITY, Neb. (AP) — A Nebraska renewable energy plant has been accused of several violations of its permit to discharge sewage into a regional wastewater treatment plant.
Since issuing a compliance order in June, Sioux City, Iowa, has fined the Big Ox Energy plant in South Sioux City, Nebraska, $3,500 for exceeding its discharge limits and failing to report all daily flows into the treatment plant.
Big Ox spokesman Kevin Bradley said Thursday it is upgrading its wastewater treatment capabilities "and is operating in full compliance with its permit from Sioux City."
The company has been under scrutiny since its South Sioux City neighbors first complained about odors.
Last month the Nebraska Environmental Quality Department said Big Ox had failed to control emissions of hydrogen sulfide, properly operate and maintain anaerobic digesters, control dust and submit proper notifications.