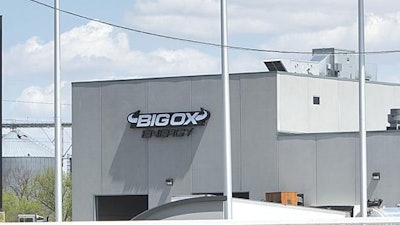 Sioux City Journal, @scj
SOUTH SIOUX CITY, Neb. (AP) — A northeast Nebraska renewable energy plant has received another notice about emissions violations.
The Sioux City Journal reports that the Nebraska Environmental Quality Department said in a letter last week to Big Ox Energy that it had failed to control emissions of hydrogen sulfide, properly operate and maintain anaerobic digesters, control dust and submit proper notifications.
It was the third violation notice issued to Big Ox since mid-June.
Big Ox Energy spokesman Kevin Bradley says the company is cooperating and communicating daily with the department.
The company has been under scrutiny since its South Sioux City neighbors first complained about the plant's odor.