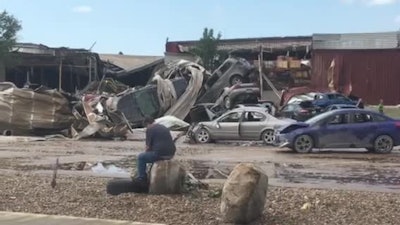 KCCI News, @KCCINews
PELLA, Iowa (AP) — An industrial and agricultural equipment manufacturer plans to expand an Iowa plant less than two months after a tornado tore through the facility.
The Des Moines Register reports that the July tornado reached speeds of 144 mph, ripping apart buildings and idling production lines at Vermeer Corp's campus near Pella.
CEO Jason Andringa says the company worked hard to get production back in order. All employees were back to work by Aug. 20.
Andringa says the company is meeting production demands even as work continues to fix the storm's damage. He says two of the company's plants will be demolished and rebuilt.
Andringa says the company also plans to add a new engineering facility to the Pella campus.
Vermeer is Pella's largest single employer with about 2,800 employees.