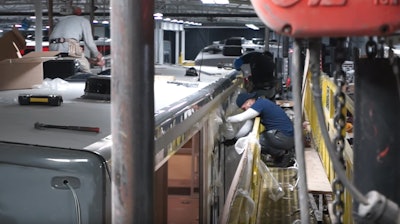 RV Factory
ELKHART, IN – Recreational vehicle manufacturer RV Factory will pay $55,484 in overtime back wages to 157 former and current employees.
A recent investigation by the U.S. Department of Labor's Wage and Hour Division (WHD) found multiple violations of the overtime and recordkeeping requirements of the Fair Labor Standards Act (FLSA).
WHD determined RV Factory – which operates as The RV Factory – ­­failed to pay employees overtime at time-and-one-half their regular rates of pay when they worked beyond 40 hours in a workweek.
Instead, the company paid a flat daily rate to some employees regardless of the number of hours they worked.
When overtime was paid, the company failed to include workers' production bonuses when determining those rates, resulting in payment based on rates lower than those required by law.
A recordkeeping violation was also found when the employer failed to track the number of hours worked by one non-exempt salaried employee.
"This investigation is an example of the Department of Labor's commitment to ensuring employees receive all the wages they have rightfully earned, and that employers compete on a level playing field," said Wage and Hour Division District Director Patricia Lewis in Indianapolis. "Employers have an obligation to understand and to comply with the labor laws applicable to their business. We encourage employers to contact the Wage and Hour Division for assistance to ensure they understand their obligations, and to make use of the many tools we provide to help them."
Employers who discover overtime or minimum wage violations may self-report and resolve those violations without litigation through the PAID program.