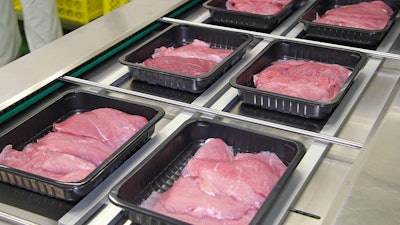 After a U.S. Department of Labor Wage and Hour Division investigation, Empire Packing LP, a Memphis meat cutting and packing company, will pay $127,830 in back wages, and liquidated damages to 272 employees for violating overtime provisions of the Fair Labor Standards Act (FLSA).
The Division's investigation determined that Empire Packing LP – doing business as Ledbetter Packing Co. – required each of its employees working in the pork, ground beef and fillet departments to end their lunch breaks five minutes early and return to work – without pay – to wash their hands, stand in a foot bath, and dress in required uniform items such as hair nets and smocks.
The accumulation of this uncompensated time each week resulted in overtime violations for employees who worked more than 40 hours.