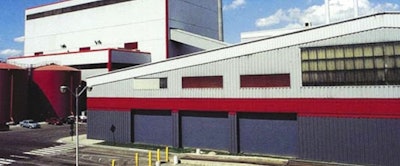 DETROIT (AP) — A Detroit incinerator is working to fix its foul odor issues amid complaints from neighbors.
Detroit Renewable Energy needs to upgrade its facility to manage odors before it can be released from a 2014 consent judgment with the Michigan Department of Environmental Quality, the state Attorney General's Office said in a notice earlier this summer.
State officials said a two-year assessment of hundreds of odor complaints received by the agency supports the findings, the Detroit News reported.
The company agrees with the findings and fixes are in progress, said Chief Operating Officer Michael Marr. The company is working to improve its odor control and plans to invest millions into infrastructure upgrades.
"We want to be a good neighbor, and we recognize that we need to do a little better to be a good neighbor," Marr said.
The plant receives more than 3,000 tons of garbage daily from Metro Detroit communities and converts it into energy for city customers. The rotten egg smell is caused by decomposing food in the garbage that's processed at the plant, according to Marr.
"It's a nuisance odor, but it's not harmful," he said.
The stench caused groups this spring to lobby for the plant's closure. The Breathe Free Detroit campaign collected 15,000 signatures in a petition calling for Detroit Mayor Mike Duggan to close the incinerator.
"It's very offensive," said Cora Ross, 69, who lives in a townhome near the plant. "It's been going on a long time."
The 2014 consent judgment instructs the company to make several changes to deal with the odor. A separate consent order issued last year addresses the plant's emissions, said Todd Zynda, an inspector for the plant and a senior environmental engineer with the DEQ.