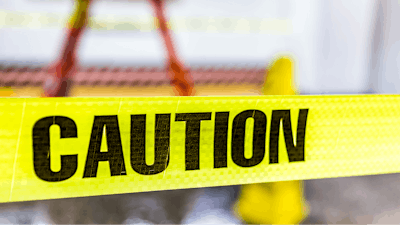 GENESEE TOWNSHIP, Mich. (AP) — Authorities say a worker has died following an accident at an electric plant in Michigan.
The Genesee Township Police Department says 25-year-old Travis Wilson of Richfield Township was working last week on a pipe with a metal cap that was connected to a water line at the Genesee Power Station in Genesee County's Genesee Township.
Police Chief John Mullaly tells WJRT-TV the 30-pound (13.6-kilogram) cap struck him in the head. He was pronounced dead Thursday at the scene about 50 miles (80 kilometers) northwest of Detroit.
The plant is owned by CMS Energy, the parent company of Consumers Energy, and burns biomass material such as construction debris. Consumers Energy spokesman Roger Morgenstern tells The Flint Journal grief counselors are being provided for Wilson's co-workers.
The death is under investigation.