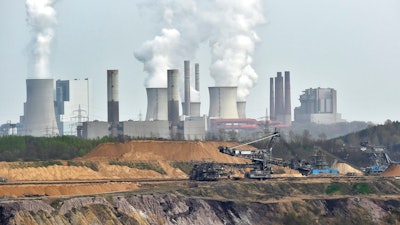 AP Photo/Martin Meissner, File
BERLIN (AP) — Allianz says it will stop insuring coal-fired power plants and coal mines as part of its contribution to combating climate change.
Europe's biggest insurer says it's also set itself a goal of phasing out investments in coal companies and increasing its use of renewable energy by 2040.
Munich-based Allianz said Friday it wants to make the 2015 Paris climate accord's goal of keeping global warming below 2 degrees Celsius a target in all of its business activities.
The company, which manages investments totaling some 2 trillion euros ($2.4 trillion), pledged three years ago to stop investing in companies whose coal activities make up over 30 percent of their revenue.
The burning of coal for electricity and heat is a major source of carbon emissions that contribute to the greenhouse effect.