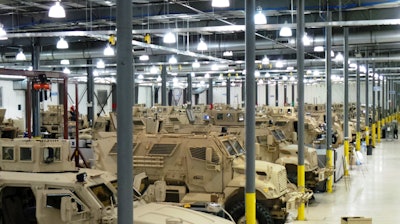 SUMMERVILLE, S.C. (AP) — A defense company plans to lay off more than 230 employees in South Carolina as a Navy contract ends.
The Post and Courier of Charleston reported that BAE Systems says the first round of job cuts is set May 31 at the Summerville area plant and will involve about 50 workers.
BAE said three more rounds of layoffs are planned through Sep. 27 and will involve 180 workers.
The jobs range from warehouse workers to engineers.
The Space and Naval Warfare System Center Atlantic in Hanahan awarded the contract to BAE several years ago.
The contract called for equipping mine-resistant tactical military vehicles with improved communications systems, intercoms, mobile networks and technology to protect drivers and passengers.
BAE completed its 5,000th unit in Summerville last year.