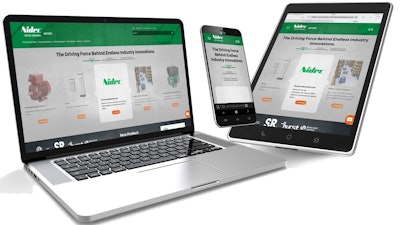 Control Techniques, a Nidec company, has launched its new corporate website to coincide with significant changes to its overall branding and visual identity.
The new site, at www.controltechniques.us, promises a faster, more efficient browsing experience. Considerable work has been done to increase overall navigation speed and ease-of-use. The new site is also fully optimized to work on tablets and smartphones, further enhancing its usability credentials.
The relaunched site complements the significant changes carried out to reflect Control Techniques' ownership by Japan's Nidec group. New product livery, building signage, digital assets and literature are among the changes people can expect to see.
Anthony Pickering, president of Control Techniques, said: "The past 12 months have been extremely productive for the business. We've taken the opportunity to assess and improve on all areas of the organization, and none more so than in our branding.
"A website is, for many people, the first interaction they have with the business so it's important we make a good impression. We're confident the new site will do that, and with our other digital platforms we feel we have a strong platform on which we can achieve our ambitious growth plans.
"You could say we're at the 'end of the beginning' of the process. It's now over a year since the acquisition process was completed and Nidec's influence and impact is being felt throughout the business. The focus now is on accelerating our progress.
"We're all extremely excited about what our new future holds, and our new identity ensures we're putting our best foot forward to meet our goals."