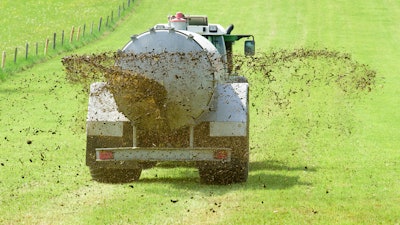 KENAI, Alaska (AP) — Plans to reopen a fertilizer plant in Nikiski are on hold after the company formerly known as Agrium entered a merger with its competition.
The newly formed Nutrien faces the same problems in reopening the plant, plus delays from smoothening out the merger, the Peninsula Clarion reported Monday.
The plant opening still depends on corporate investment priorities and the always-looming question of whether the global fertilizer manufacturer can get the natural gas it uses as raw material.
But Nutrien Government Affairs Manager Adam Diamond said the merger has put some plans on hold, including whether to study a possible reopening of the plant.
Nutrien formed from the combination of Alberta-based Agrium and its Saskatchewan-based rival Potash Corp. Werth.
Diamond said Nutrien's management would review their post-merger prospects over the next six months.
In 2016 interviews, Diamond said reopening the plant would cost an estimated $275 million — a calculation he said the company hasn't refined since.
If Nutrien were to reopen the plant, it would be able to take advantage of a tax credit crafted by Republican state Rep. Mike Chenault of Nikiski, which went into effect in July 2017.
Nutrien's corporate income tax liability would be credited equal to the royalty payments made to the state by the producers who supply Nutrien its gas, making it financially neutral for the state government.