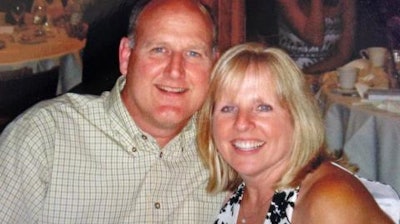 Business Wire
SEATTLE--(BUSINESS WIRE)--Jan 19, 2018--A King County court has granted a new trial for the family of Rick Bigler in the wrongful-death case against Olympus Corporation (OTCMKTS:OCPNY), finding that during a first trial Olympus concealed key evidence showing it knew its medical scopes had safety issues years before the devices were connected to dozens of superbug outbreaks and numerous deaths around the world.
In addition to a new trial, Olympus must pay Bigler's family $250,000 and cover all of their attorneys' fees and costs to bring new Consumer Protection Act and punitive damages claims against the device maker. The order was signed by King County Superior Court Judge Steve Rosen on January 16, 2018.
"All we wanted from the start was a fair and full trial, but Olympus turned it into a game of hide-and-seek," said David Beninger of Luvera Law Firm, the attorney representing the Bigler family. "Unfortunately, not only was Olympus' behavior ethically improper, it also was illegal, violating Washington's legal discovery rules – and now the company has been dealt a punishment that fits its crime."
The court found that Olympus failed to meet its discovery obligations to disclose documents and witnesses in response to specific questions from the opposing counsel – a standard established by Washington State Physicians Insurance Exchange v. Fisons Corp., a historic case that Beninger and his partners handled nearly 25 years ago.
"We're pleased to have another opportunity to hold Olympus fully accountable for Rick's death, and the harm it caused our family and so many others," said Theresa Bigler, Rick Bigler's widow. "But the way Olympus put my family through the pain of a seven-week trial when it knew it wasn't playing by the rules, not to mention wasting the court and jury's time, is absolutely unthinkable."
Rick Bigler, of Woodway, Washington, died in 2013 after contracting a fatal infection from a duodenoscope manufactured by Olympus with a known design issue that made it impossible to consistently clean and disinfect, according to court documents.
He was one of dozens of patients infected in a superbug outbreak at Virginia Mason Medical Center (VMMC) in Seattle. Olympus scopes have been linked to more than 41 outbreaks worldwide, which infected hundreds of patients and led to numerous serious injuries and deaths.